Szybkie randki Wrocław, spotkania dla singli , speed dates, speed dating
Wrocław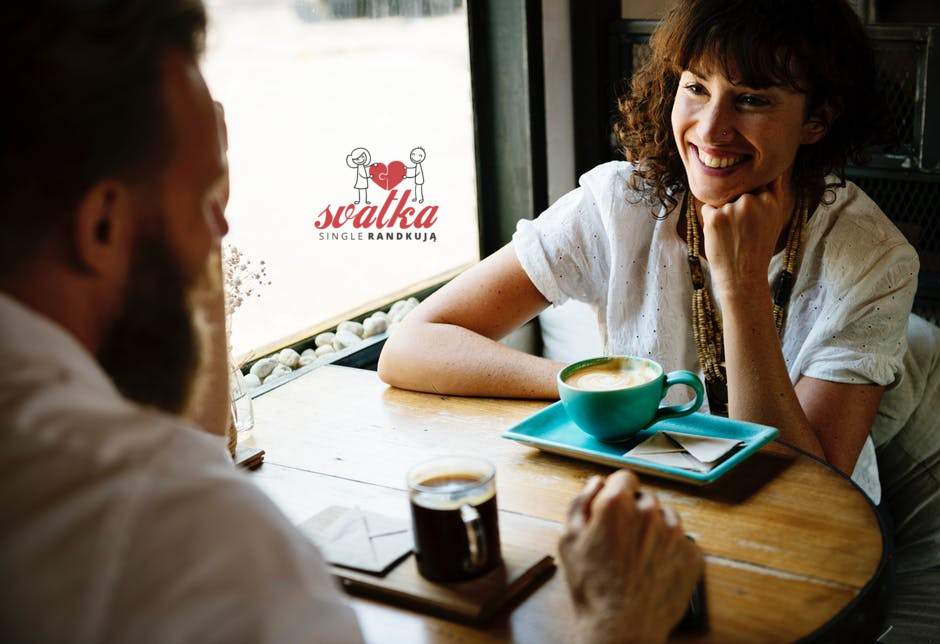 Szybkie randki For Catholics 🙂 Christian singles meetings are a great way to meet new people with similar views on life, beliefs and values. If it seems common
Event details
Szybkie randki dla katolików 🙂
Christian Singles Meetings are a great opportunity to meet new people with similar views on life, beliefs and values. If you believe that shared values are what builds the best relationships between people, he invites you to visit CHRISTIAN SPEED DATING at WROCŁAW. Looking for new encounters with HOPE 🙂🙂🙂.
Ticket price includes 1 drink of choice from coffee/tea/wine/water/juice.
We are looking for people in their 20s to 40s.
Czym jest speed dating/ szybkie randki from SVATKA. pl;While you can smile, talk, joke, laugh, ask questions, flirt, discuss – it's all about getting to know the other person as much as possible. A single call lasts about 5 to 7 minutes. Then, after listening to all the participants, write down who laughed the most and who they had in common with. If that person also points it out, you can acquire potential customers.
why am i a christian randki is a good idea. na speed Catholic encounters in Wroclaw. There is no need to explain to anyone that building a relationship with similar values will last longer. So building friendships and marriages over them is much easier. Thanks to such events, believers single is a once-in-a-lifetime opportunity to meet people with the same worldview. Faith is an important part of life, so I think it's worth walking with someone who has a similar vision to ours. Getting to know the person makes it easier na szybkich dating for catholic
Time
(Tue) 19:00 – 20:30
location
Kapka Wina Wrocław – Wine Bar & Shop
Ag. Kielbasnicza 2
organizer
svatka. pl WROCŁAW wroclaw. [email protected] com
ticket office title
Ticket price includes 1 drink of choice from coffee/tea/wine/water/juice.
Price 39, 00 PLN – 49, 00 PLN
table (42)< ["_wpuf_form_id"]=>table (1)< [0]=>string(0) "" > ["_sku"]=>table (1)< [0]=>string(15) "wroc-20.12.2022" > ["_visibility"]=>table (1)< [0]=>string(6) "hidden" > ["_virtual"]=>table (1)< [0]=>string(3) "yes" > ["_stock_status"]=>table (1)< [0]=>string(7) "instock" > ["_sold_individually"]=>table (1)< [0]=>string(2) "no" > ["_manage_stock"]=>table (1)< [0]=>string(3) "yes" > ["_stock"]=>table (1)< [0]=>string(1) "7" > ["_tx_desc"]=>table (1)< [0]=>string(1) "6" > ["_tx_text"]=>table (1)< [0]=>string(0) "" > ["_eventid"]=>table (1)< [0]=>string(5) "55293" > ["_wc_review_count"]=>table (1)< [0]=>string(1) "0" > ["_wc_rating_count"]=>table (1)< [0]=>string(6) "a:0:<>" > ["_wc_average_rating"]=>table (1)< [0]=>string(1) "0" > ["total_sales"]=>table (1)< [0]=>string(3) "307" > ["_sale_price_dates_from"]=>table (1)< [0]=>string(0) "" > ["_sale_price_dates_to"]=>table (1)< [0]=>string(0) "" > ["_tax_status"]=>table (1)< [0]=>string(7) "taxable" > ["_tax_class"]=>table (1)< [0]=>string(0) "" > ["_backorders"]=>table (1)< [0]=>string(2) "no" > ["_weight"]=>table (1)< [0]=>string(0) "" > ["_length"]=>table (1)< [0]=>string(0) "" > ["_width"]=>table (1)< [0]=>string(0) "" > ["_height"]=>table (1)< [0]=>string(0) "" > ["_upsell_ids"]=>table (1)< [0]=>string(6) "a:0:<>" > ["_crosssell_ids"]=>table (1)< [0]=>string(6) "a:0:<>" > ["_purchase_note"]=>table (1)< [0]=>string(0) "" > ["_default_attributes"]=>table (1)< [0]=>string(36) "a:1:" > ["_downloadable"]=>table (1)< [0]=>string(2) "no" > ["_product_image_gallery"]=>table (1)< [0]=>string(0) "" > ["_download_limit"]=>table (1)< [0]=>string(2) "-1" > ["_download_expiry"]=>table (1)< [0]=>string(2) "-1" > ["_product_version"]=>table (1)< [0]=>string(5) "4.4.4" > ["_edit_lock"]=>table (1)< [0]=>string(13) "1670849920:72" > ["_product_attributes"]=>table (1)< [0]=>string(878) "a:5:s:7:"pa_data";a:6:s:10:"pa_godzina";a:6:s:16:"pa_miejsce-adres";a:6:s:9:"pa_miasto";a:6:>" > ["_edit_last"]=>table (1)< [0]=>string(2) "72" > ["_tx_subtiltle_text"]=>table (1)< [0]=>string(59) "W cenie biletu napój do wyboru: kawa/herbata/wino/woda/sok" > ["_yoast_wpseo_primary_product_cat"]=>table (1)< [0]=>string(0) "" > ["_yoast_wpseo_content_score"]=>table (1)< [0]=>string(2) "30" > ["_low_stock_amount"]=>table (1)< [0]=>string(1) "0" > ["_advads_ad_settings"]=>table (1)< [0]=>string(29) "a:1:" > ["_price"]=>table (2)< [0]=>string(2) "39" [1]=> string(2) "49" > >
You cannot purchase more than the number of tickets that can be purchased. Please try again